TRAVELERS REVIEWS
Thank you so much for turning our fist Vietnam trip into a really impressive and great experience! We got everything we bargained for...and a lot on top >> Read more...
We love to travel independently and have traveled all over the world. We have gone to south east Asia many times, but never have experienced anything like our trip... >> Read more...
TAA Blog
Visit Sapa during the harvesting season
Temple safari - Angko Cambodia
Travel a day, gain a basket of wisdom
Laos Pipi mai - Exciting April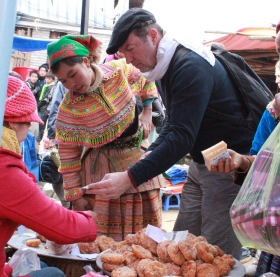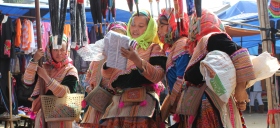 Welcome to The Travel Authentic Asia Community where you can find out more about other travellers and their Travel Authentic Asia experiences. Let join us on Facebook and follow us on Twitter, watch videos on our YouTube channel and share with others via travel forum and blog. Become part of Travel Authentic Asia community today!

Become a friend on Facebook
Join our community on Facebook, becom a friend and share helpful travel tips with the others.

Watch videos from Travel Authentic Asia
View our vids to see how we are doing, what we offer and how people enjoy there experience with Travel Authentic Asia.

Follow us on Twitter
Getting updated with regular tweets featuring the latest travel news and and services from Travel Authentic Asia.

Travel Authentic Asia Express Blog
Share with us many interesting subjects about life and travel experiences, about land, people, local facts and events.

Read and give comment on Trip Advisor
Find how people comment about their travel experiences with Travel Authentic Asia and share your oppinion with the others.
Travel Authentic Asia highly appreciates your sharing in this community. We look forwards to your comments, opinions and informations to build our community healthy, helpful and friendly for every member of Travel Authentic Asia family.
We also look for photos, video clips from past travellers to put on the website and brochures with the purpose of spreading further our ultimate travel experiences to many others.