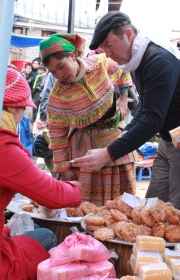 Grassroot travel
Our travel services are based on local community and focus on cultural, environmental and social responsibility that is beneficial for both locals and our travellers. We work and travel in responsible way, minimize the negative impacts and maximize the benefits to the host communities and regions we travel through. Travel Authentic Asia aims to enrich our clients with authentic local experiences through interactions and mutual understanding. We pledge to promote the sustainability of the tourism industry and at the same time enhancing opportunities for local people to get benefited from the industry.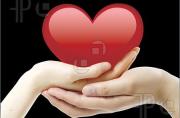 Heart for children
There are 20,000 children in Viet Nam who are waiting for a chance to be a normal, happy child. Children with heart disease miss out on childhood. They can't dance, they can't run, many can't walk across the room without help. Without surgery the child's life is full of medicines, constant doctor visits and hospital stays. Every episode puts their family deeper in debt. Every year without surgery puts the child further behind in school …and in life. The annual incidence of pediatric heart defects requiring surgery in Viet Nam is 12,800 cases. The current medical capacity in Viet Nam is about 4000 surgeries per year. So the list of children who need surgery keeps growing. At any given time, there may be as many as 20,000 children waiting to receive surgery. Poor children are usually found at the bottom of the list. Many children could not wait for help. Open your heart to help our children a tronger heart.

Cuc Phuong National park - Endangered primate Rescue Center (EPRC)
Located at Cuc Phuong National Park, southwest of Hanoi, Vietnam. This non-profit organization dedicated to the rehabilitation, breeding, research, and conservation of endangered primates, and to the protection of their habitats. The EPRC was established in 1993, with a Memorandum of Agreement by the Ministry of Forestry and concerned international conservation organizations, following the confiscation of "Critically Endangered" and "Endangered" primates with the beginning of the "Vietnam Primate Conservation Programme" of the Frankfurt Zoological Society. Since then, the center has been managed under the supervision of Frankfurt Zoological Society and continues to be a part of the Programme. The final goal of the EPRC is the establishment of stable populations of highly endangered primate species in captivity as a source for further reintroduction programs

Sustainable developement
TAA assumes our responsibility and has taken all necessary measures to empower our staff, clients and local communities to participate in sustainable development…

Carbon offset
Climate change is one of the most critical issues the world is facing today. Offsetting our travel emission is the way to help reducing negative impacts we contribute to this problem

Go green
Please, read it to learn more how we can do with our awareness for a cleaner and greener environment. Go green is the way that help us to approach to sustainability...